Hero Section
Welcome to the District of Columbia Commission on Climate Change and Resiliency
The Commission on Climate Change & Resiliency is an independent body charged to assess the District's actions to mitigate and adapt to climate change. Through quarterly meetings, the Commission reviews plans, policies, and programs and advises the Mayor and Council. The Commission champions climate actions which serve residents in a just and equitable manner, protect infrastructure, and advance our economy and quality of life in the nation's capital.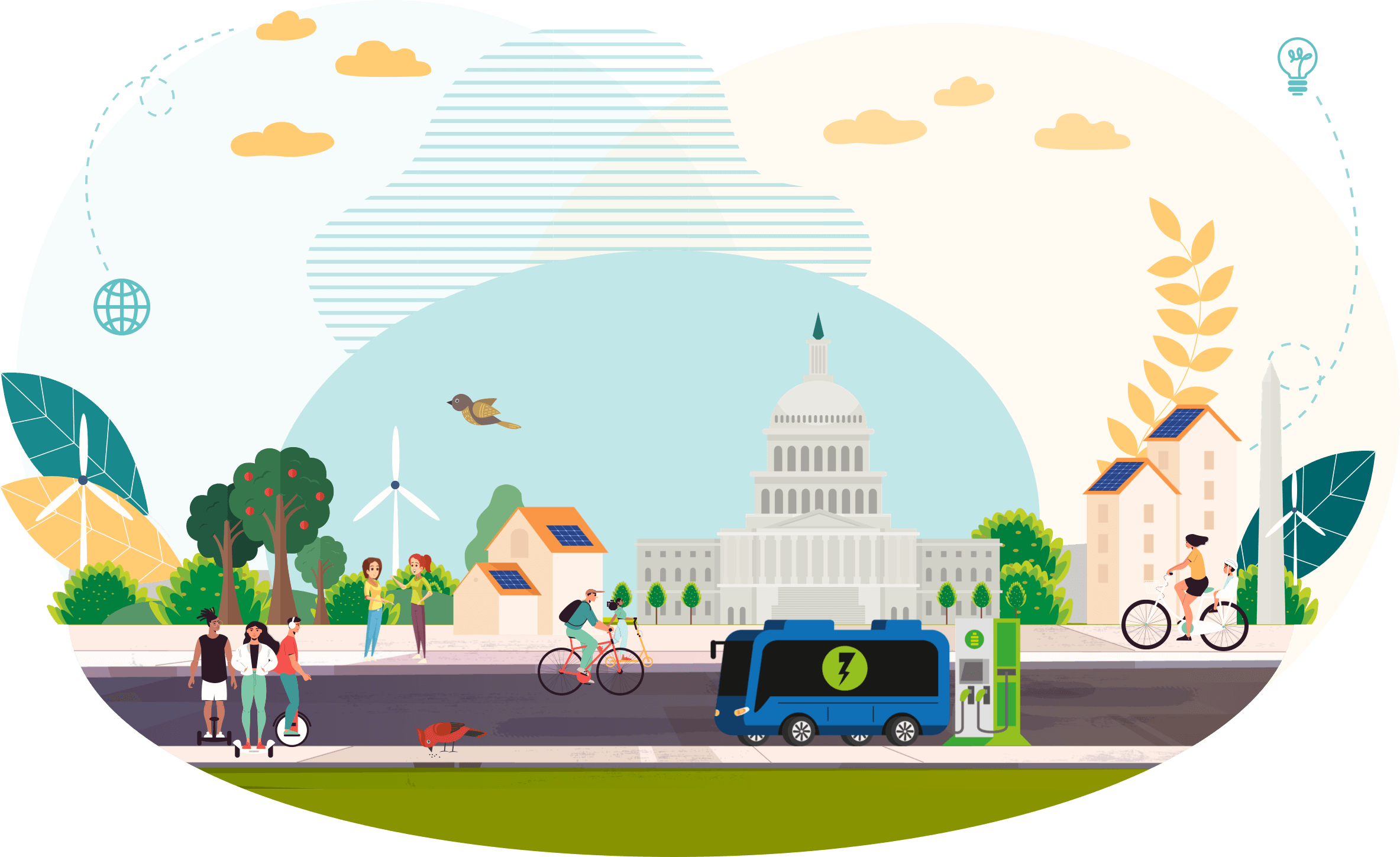 3 Tile Section
Commission Members & Staff
Commission Members & Staff
The Commission is composed of 16 members, 8 appointed by the Mayor and 8 by the City Council. Members represent a range of expertise to the Commission, reflecting the many facets of Climate Change.